2021-07-14 15:00
Four young players, left back Márk Bodor, right wing Borisz Dörnyei, right back Zoran Ilic and center back Péter Lukács will join Telekom Veszprém for the 2021/22 season. We are all rooting for the success of our new players, but we are also aware that they need time and playing chances. As with this interview, we will of course be following their every move with great attention.
We asked our young players about their goals, their feelings, and their expectations and how they rate their work at the Academy so far and how they manage to stay with both feet on the ground in this unusual situation.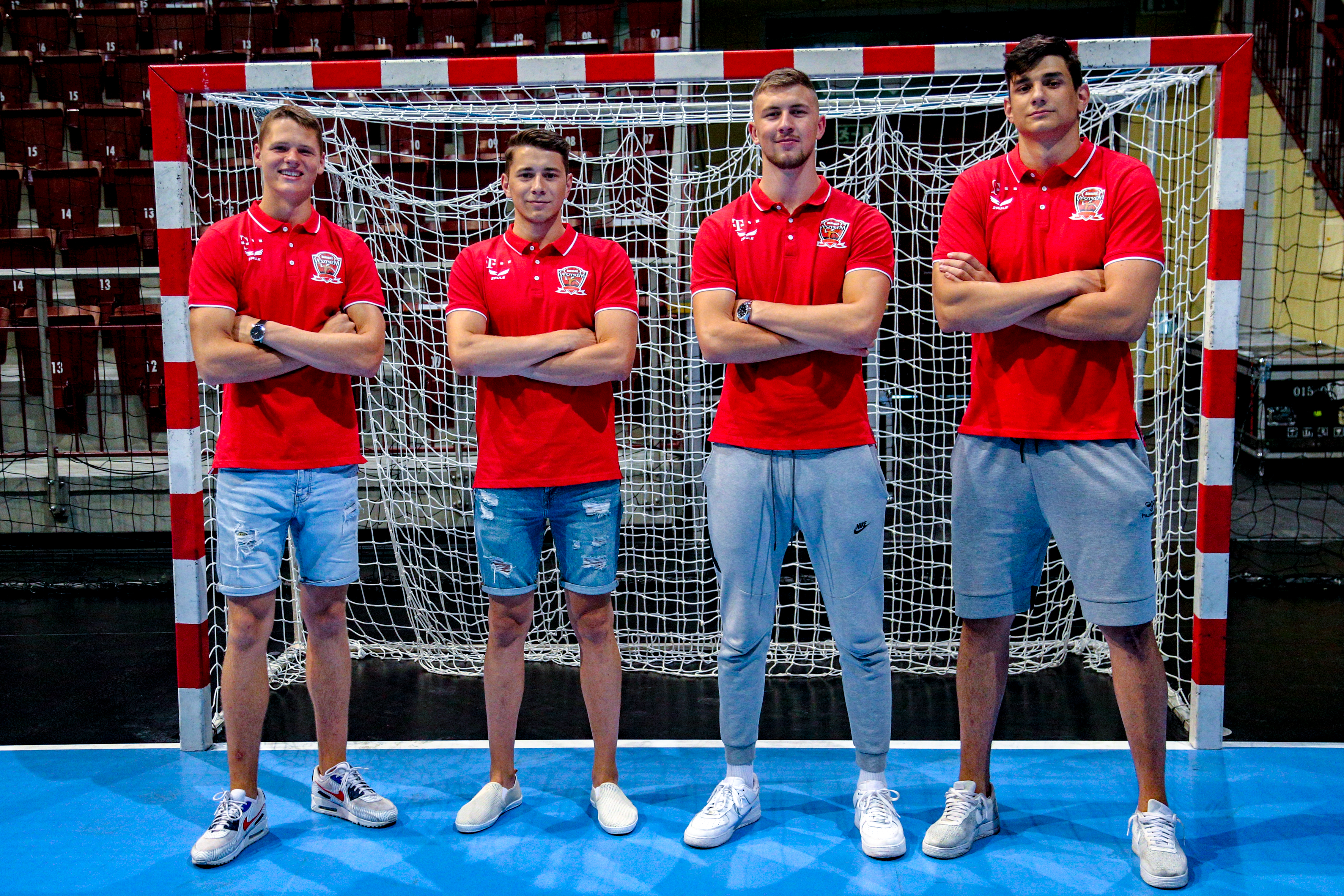 Zoran Ilic, right back
In the new season, we want to earn as many playing opportunities as possible with our diligence and will. Last season Momir Ilic taught a fighting spirit in us, so to speak, perfectionism and the will to win above all else is now in our blood. I see it as a great advantage that we already know his expectations and what he will demand of us. It worked, we played the season with a strong team spirit and a good performance, we fought and pushed each other.
I was able to play for Wisla Plock from September 2020 until the end of the year, I got a lot of help from the coaches and teammates there and I experienced a lot more during that time. I would like to use this knowledge as a player for Telekom Veszprém. If I had not received this invitation now, I would have started the new season in Plock, but that is life. This is a great gift, a fantastic opportunity that we have to take advantage of.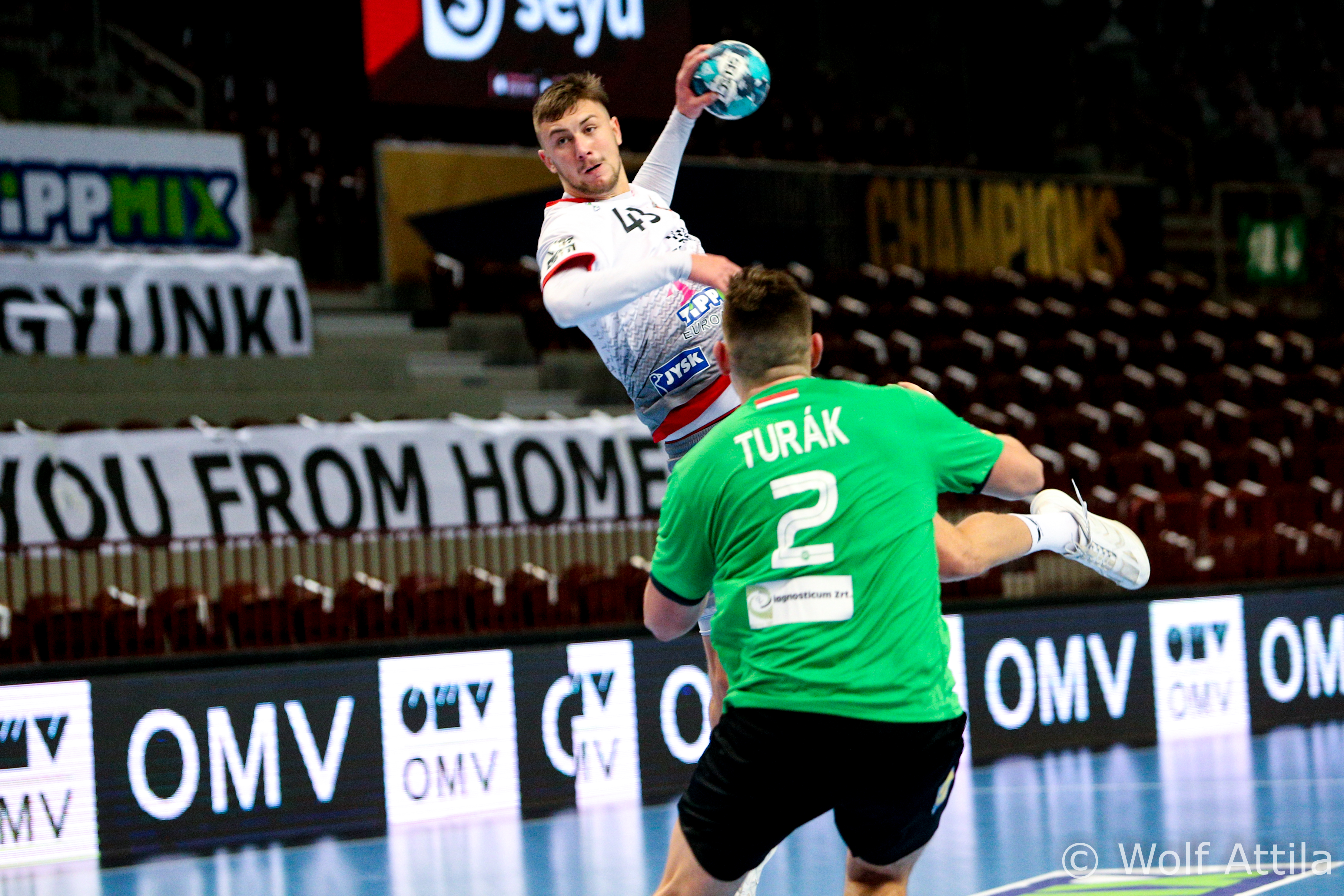 Péter Lukács, center back
Ever since I was a little boy, my dream was to play professional handball. Every day I have my goals in front of my eyes and I am motivated to make this dream come true. My family taught me to always be humble off the court and to shut out my personal life on the court and focus on the game. It is usually a time when my mind goes blank and all that matters is that the team wins.
I am really looking forward to working together, my goal is to improve as much as possible this season and learn as much as I can from my experienced teammates.
We need to take every opportunity, if 5 minutes then 5 minutes and if we do that then we should be fine. The teammates and coaches will all help; we "just" have to take advantage of this opportunity. We are young players coming up to the senior team, so we will have to do even better than that, but we are ready for it and we will bring our team spirit and good atmosphere. I know that Momo will encourage us, as he has done so far, to always fight until the last minute, doing our best in every match.
Last season, my scoring was pretty good and I was the top scorer, but for a center back, these are just numbers and figures, because the game itself depends on it. I always want to give more assists than I score. So far, I have managed to do that, and that is probably the best way to describe me.
Mark Bodor, left back
Four of us are coming up from the youth ranks at the same time and this gives us the opportunity to develop together, supporting and helping each other, to achieve good results and more and more playing opportunities. On some level, it will feel like a "deja vu" to work with our old coaches, but we are aware that this is a much higher level. It will mean a lot for all four of us to start this adventure "in the same shoes".
I think the key thing is going to be courage, to take every opportunity, every situation, every minute we are on the pitch. We have to be motivated in every training session, every match and then we can achieve our goals.
None of us is the "fly away" type and I think our teammates and coaches will keep both of our feet on the ground. When I came to the youth team from Barcelona's youth academy a few years ago, I did not dare to think that I could be part of the senior team, but then a few weeks ago Péter Gulyás approached me and outlined this opportunity, and of course, I accepted immediately.
As for my personal motivation, my main goal is to keep getting back into the game, as I am currently undergoing knee rehabilitation. Fortunately, I am in very good hands at the club, so I will probably be able to do a full-time job in September.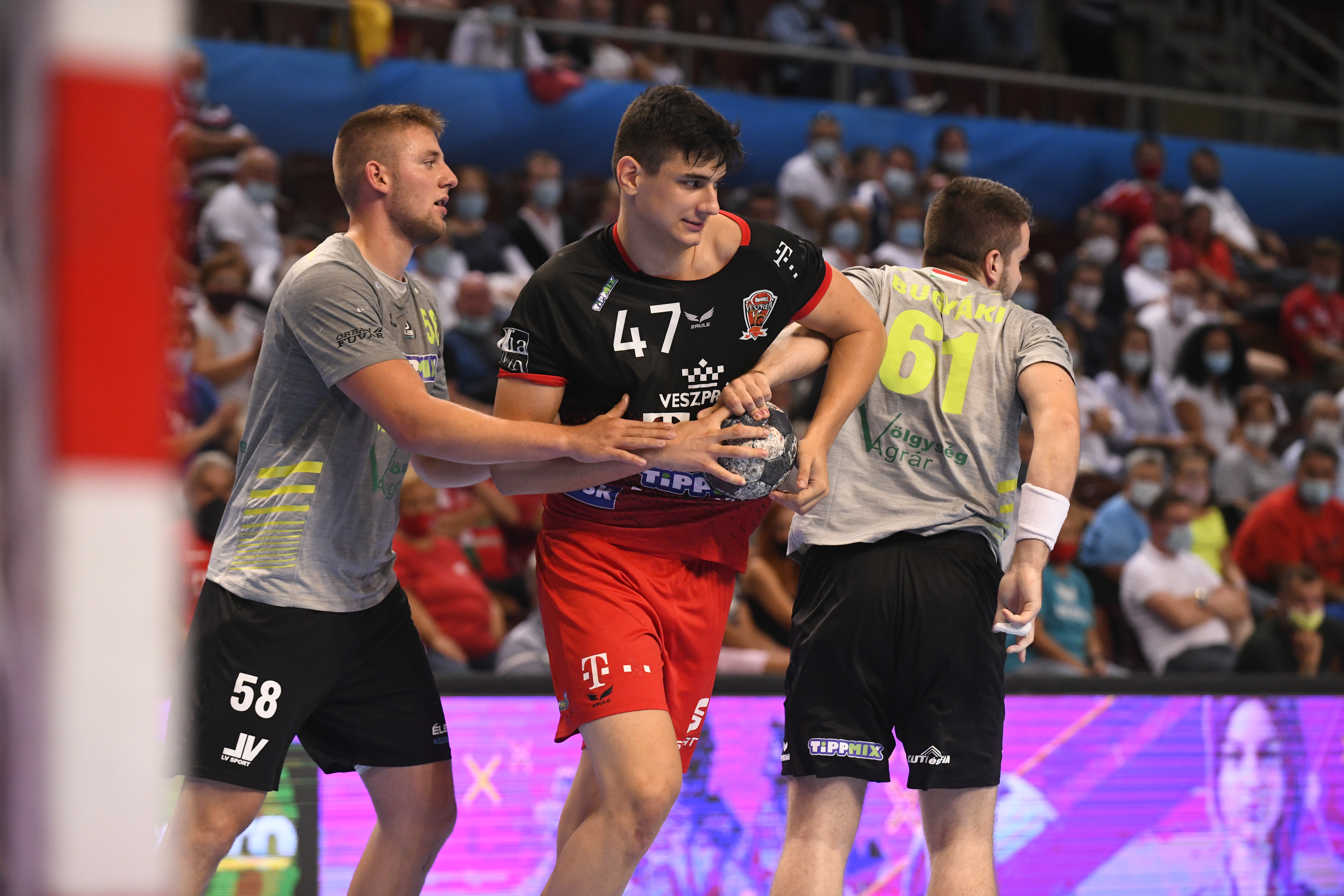 Borisz Dörnyei, right wing
I spent ten years in the youth team of Veszprém, so for me, if I can say so, this moment is even more special. Although I've been playing my way up to the senior team for almost four years now, it's still different to step up to this level and be part of the squad.
I remember my first day in handball, the school was advertising a handball club, and I signed up. I was probably 9 years old, in the third grade. I wanted to "debut" as a goalkeeper, but I did not have long pants, so I ended up playing on the field. That is life :).
My goal for the season is to improve as much as possible, I want to do my best, to prove that I was not thought of for nothing.